Every individual's smile is a testament to what they're all about, a unique signature of joy and expression. At Ashton Avenue Dental Clinic, we're not just about teeth or orthodontics, we're about the stories that every smile creates. With over 40 years of unparalleled dental experience in Claremont, our mission is to transform every hesitant smile into a radiant showing of self-assuredness and brightness. With Clear Aligners like Invisalign, you can subtly achieve a beautifully aligned smile , without having to worry about any unwanted looks, ensuring you maintain your confidence throughout the whole process.
Invisalign and Clear Aligners Claremont: The Invisible Path to a Perfect Smile
In the world of teeth alignment, two options have historically dominated discussions: braces and Clear Aligners like Invisalign. Both aim for an impeccable smile, but their approach varies dramatically.
Braces vs Clear Aligners like Invisalign
The traditional metal braces have a history of successfully realigning countless smiles. Yet, the modern dental landscape leans towards the innovative clear aligner treatments like Invisalign in Perth and its surrounding regions.
Clear aligners such as Invisalign, offer a plethora of benefits over traditional braces. They seamlessly blend with your natural teeth, ensuring your orthodontic treatment is a private experience. Moreover, these aligners are removable, which grants the freedom for you to eat, drink, and celebrate your everyday life without restrictions. At Ashton Avenue Dental we're happy to provide you with Clear Aligner treatments and our history of satisfied clients stands as a testament to the transformative magic of Clear Aligners in Claremont.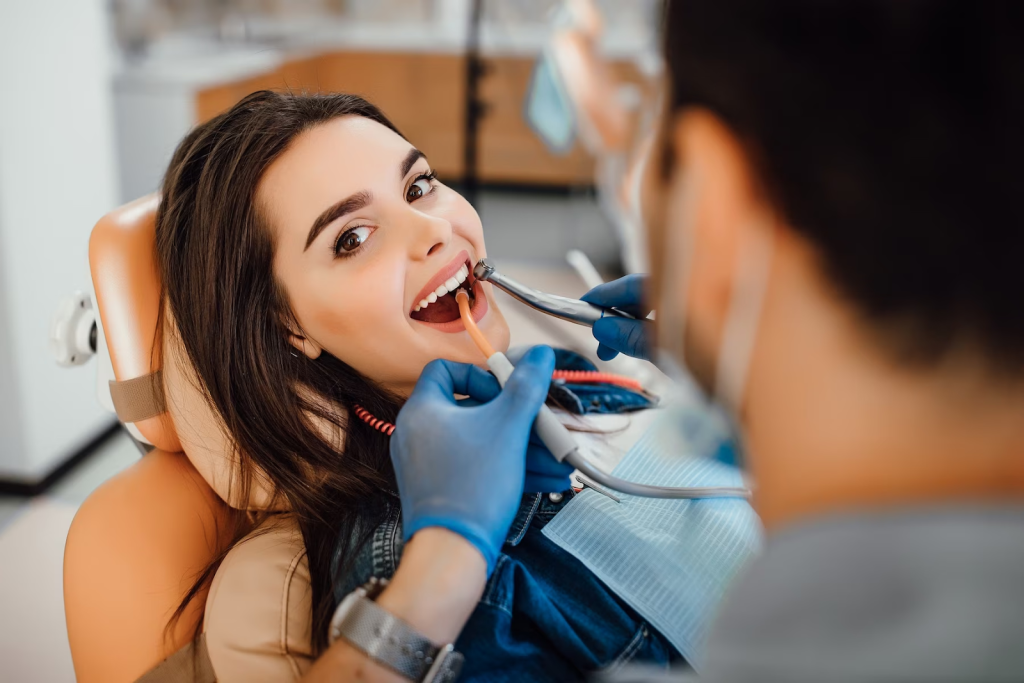 Orthodontic Solutions: Beyond the Aesthetic
Opting for clear aligners in Claremont is not merely a cosmetic decision; it's a holistic step towards enhancing your oral health. Let's dive deeper into the wide variety of concerns that clear aligners are excellent at addressing:
Misalignment of Teeth and Jaw
Misalignment, though common, can be a detriment to one's confidence. But don't be worried, our amazing and friendly orthodontic dentists are ready to provide you with clear aligner treatment to bring your teeth and jaw back into alignment.
Overbites & Underbite
Beyond the cosmetic problems that an overbite and underbite can create, these bite issues can trigger jaw pain and dysfunction. With clear aligners, you receive a comprehensive solution to address both of these issues. 
Gaps & Crooked Teeth
From minor misalignments to significant spacing, clear aligners chart a discreet roadmap to a harmonious dental arrangement.
Clear Aligners like Invisalign Cost Claremont: An Enduring Investment
The price of Clear Aligners depends on the complexity of the treatment. However, for many the price is often second to the joy you can experience from laughter and the confidence of an amazing smile. While the upfront cost of clear aligners can be a consideration, its lifelong value is immeasurable. With a suite of flexible payment avenues, including Denticare, NDP, and collaborations with health fund titans like Bupa, HBF, and HCF, Ashton Avenue ensures that the journey to your dream smile is unencumbered.
Embarking on Your Clear Aligners Journey: The Five Steps
Consultation: Engage in a comfortable and easy conversation with our dentists, and we'll discuss what you're looking for from your clear aligner experience.
Tailored Treatment Plan: We design a plan that aligns with your goals.
Await Your Aligners: Your custom-made clear aligners are soon on their way.
Wear Your Aligners: Begin the transformative journey.
Achieve a Radiant Smile: Our orthodontist refines and perfects your smile.
Why Choose Ashton Avenue Dental Clinic for Clear Aligners in Claremont
You're not just a number here. We're pioneers in the dental industry, dedicated to offering a variety of modern methods with a personal touch. When you step into our clinic, you're embraced by a warm environment, ensuring you feel less like a patient and more like family. Our holistic approach, ranging from clear aligners to general dental hygiene, is a testament to our commitment to your oral health.
If you've been holding back that smile or feeling hesitant about showing off those teeth, now's the time to take action. A radiant smile isn't just about aesthetics; it's about confidence, expression, and embracing life's joyful moments. Ready to embark on a transformative journey with us? Give us a ring at (08) 6183 3800 or book a consultation online for clear aligners in Claremont Let's craft a smile that truly reflects the unique you.