Have you ever experienced this? When you wake up in early morning and realize that your jaw is sore and tired, or you are having a bad headache? Maybe you were grinding your teeth all night.
Knocking your brain cells together and wondering "What does the term grinding your teeth mean?"
Grinding or clenching teeth, commonly known as Bruxism, is a well-known symptom which can cause permanent damage to the teeth or exert severe strain on the jaw leading to discomfort, pain or other deteriorating symptoms. If you want to keep a tap on this derogatory symptom visit any expert dental clinic for Bruxism treatment.
Do you or anyone in your family sufferer from this symptom? Then just consult dentists, diagnose the nature of the problem, and get expert advice and conclusive grinding teeth treatment.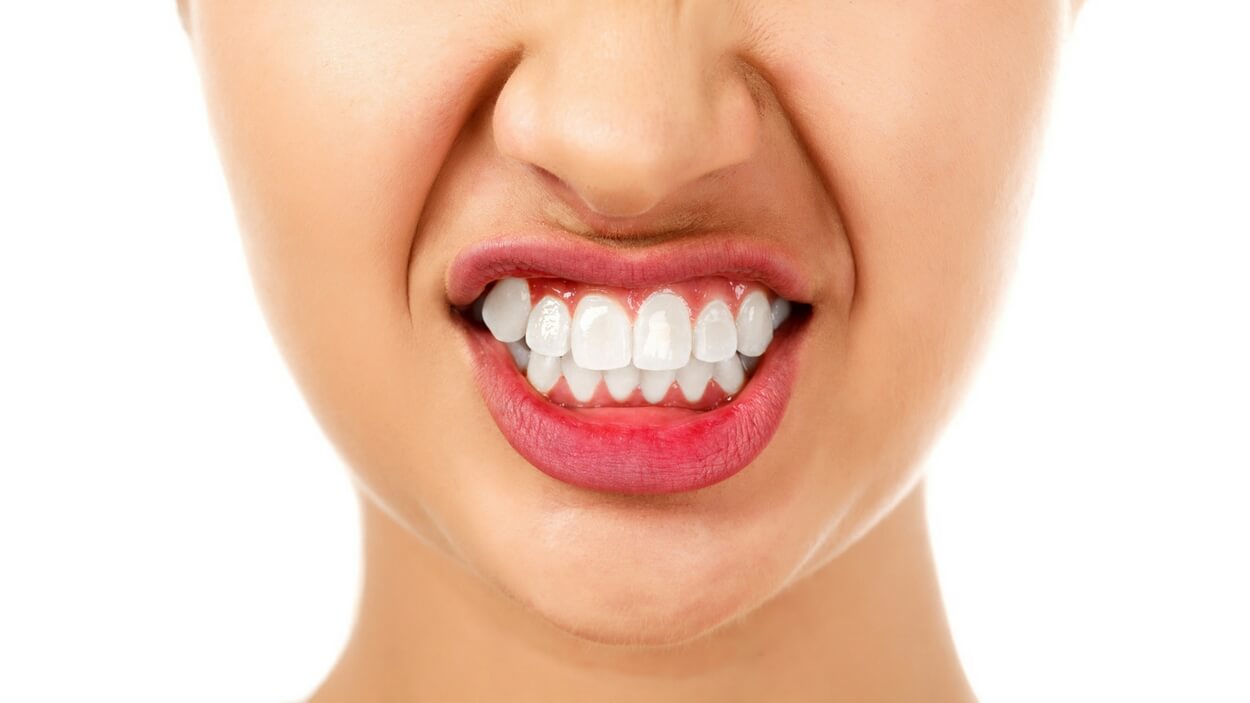 What is bruxism and how is it caused?
Before explaining the clenching teeth treatment, let us discuss why teeth grinding and clenching show up as a symptom. It is basically a harmful habit that occurs to many people during sleep.
Likewise, there are two types of bruxism:
Awake Bruxism (normally occurs during the daytime) and
Nocturnal or Sleep Bruxism (occurs during the night).
Since it frequently occurs during night time, chances are you may not know about it till the time you start to acknowledge the symptoms developing.
The symptoms that tell you to need Bruxism Treatment are:
Sore jaw
Increasingly sensitive teeth
Headaches
Facial pain
Teeth that are worn flat or chipped
Broken dental fillings
Swollen jaw joint
There are many reasons attributed to the causes of this symptom. Knowing the exact nature of the problem and its cause is important for your dentist when planning for an effective grinding teeth treatment.
Some of the common reasons for teeth clenching in children and adults include:
Toothache and oral discomfort in the jaw
Oral discomfort concerning bite and jaw alignment
Any kind of oral irritation caused due to illness or allergies
Severe stress or anxiety
How is teeth clenching treated?
To address the problem of teeth clenching, preventive measures play a big role. Often by reducing the oral discomfort or issues concerning jaw alignment, such problems can be permanently solved. But in case it persists, along with clenching teeth treatments at Claremont, there are ways to prevent damage to the surrounding teeth.
Custom-fitted mouthguards are often used to help people of across the ages to get relief from this symptom. These mouthguards used to reduce the clenching effect and the toll it takes on the teeth are made of a type of soft plastic offering comfort to the jaw and preventing the teeth from grinding while asleep. These dental mouth guards are custom made to fit to the mouth of the individual patient.
Some of the key roles custom bruxism night splints can play to treat the problem include the following:
It can actively reduce a toothache and pain in the jaws caused by teeth grinding.
It prevents wear and tear caused by the clenching to the teeth.
Over time it reduces the stress and strain ensuring the comfortable sleep.
Whether clenching teeth is caused by jaw alignment issues or issues with the problems of teeth can only be evaluated by a thorough check-up and diagnosis. If you are at Claremont or elsewhere in this region, there are good reasons to visit our clinic for expert advice and grinding teeth treatment for the same.
Besides the above-mentioned custom splints and mouthguards, we also recommend our patient's orthodontic treatment like braces and clear aligners. Get in touch with our expert dentists and allow us to evaluate the root cause of the problem.
Always make sure to visit dentist near you at the first instance of such a serious symptom as it can be prevented better if diagnosed earlier.